---
It's Your Last Chance
to See
Wonder Woman!!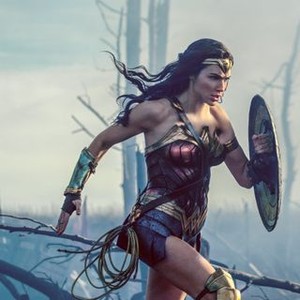 Before she was Wonder Woman (Gal Gadot), she was Diana, princess of the Amazons, trained to be an unconquerable warrior. Raised on a sheltered island paradise, Diana meets an American pilot (Chris Pine) who tells her about the massive conflict that's raging in the outside world. Convinced that she can stop the threat, Diana leaves her home for the first time. Fighting alongside men in a war to end all wars, she finally discovers her full powers and true destiny.
"Wonder Woman isn't just a triumph for women, it's a triumph, period. This is grand entertainment with rousing action, sparkling humor, a romantic streak and a titanium-strength debut from Gal Gadot in the title role." –News day 
"Gal Gadot is unstoppable and spectacular to see in motion. Watch her fly. A+" -Rolling Stone
WEEKEND SHOWTIMES 
(Please note we close online seat reservations one hour prior to showtime. Phone reservations and walk-ins are always welcome!)
Friday, 6/23: 3:00pm, 6:00pm, 9:00pm
Saturday, 6/24: 3:00pm, 6:00pm, 9:00pm
Sunday, 6/25: 2:00pm, 5:00pm, 8:00pm
WEEKDAY SHOWTIMES
MONDAY, 6/26: 4:00pm, 7:00pm,   
TUESDAY, 6/27: 4:00pm,7:00pm
WEDNESDAY, 6/28: 4:00pm,7:00pm
---
HOST YOUR NEXT EVENT AT PORT!
Looking for a unique and fresh venue to house your next event? The iconic Port Theater, built in the 1940's & recently renovated & restored to its original luster, is the perfect space for intimate events, seated dinners for up to 225, or cocktail style receptions for up to 500.  
Inquire today about hosting your next event at The New Port Theater.